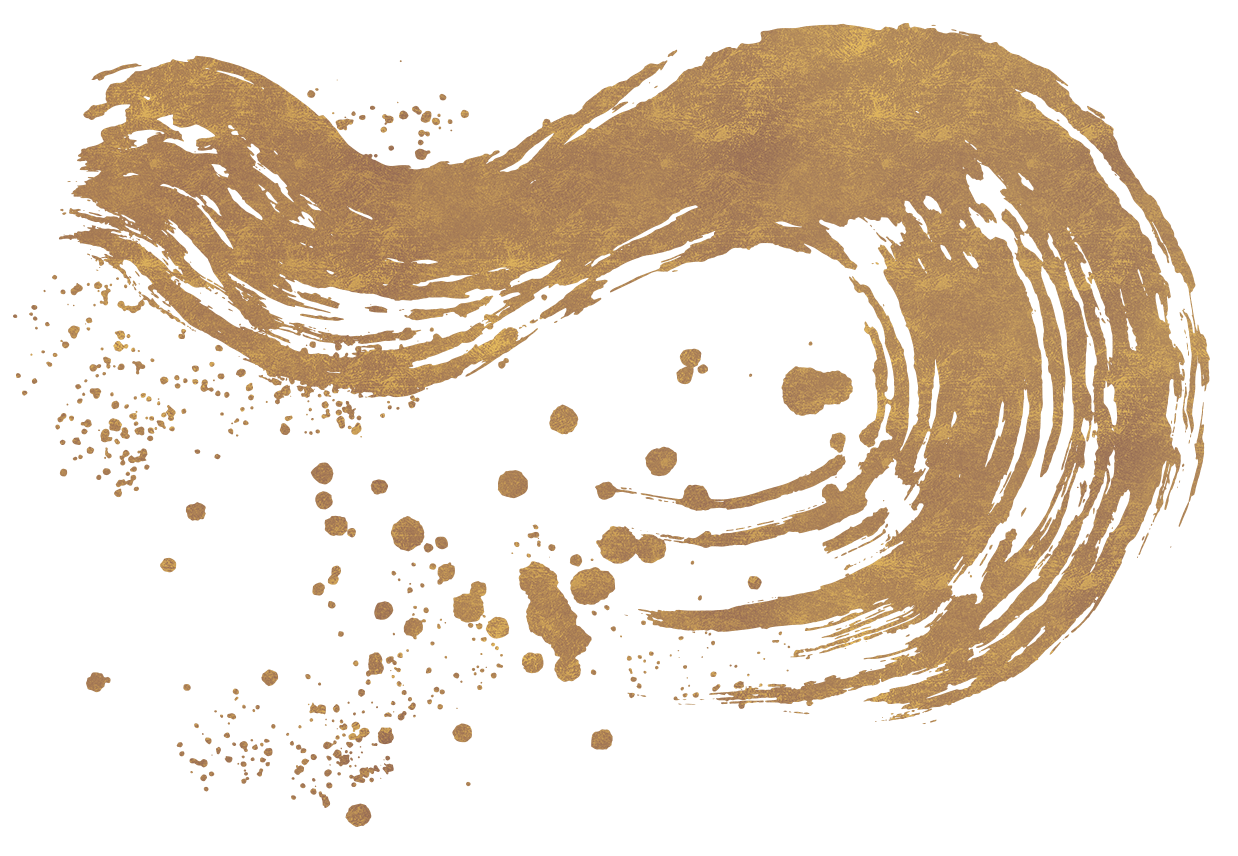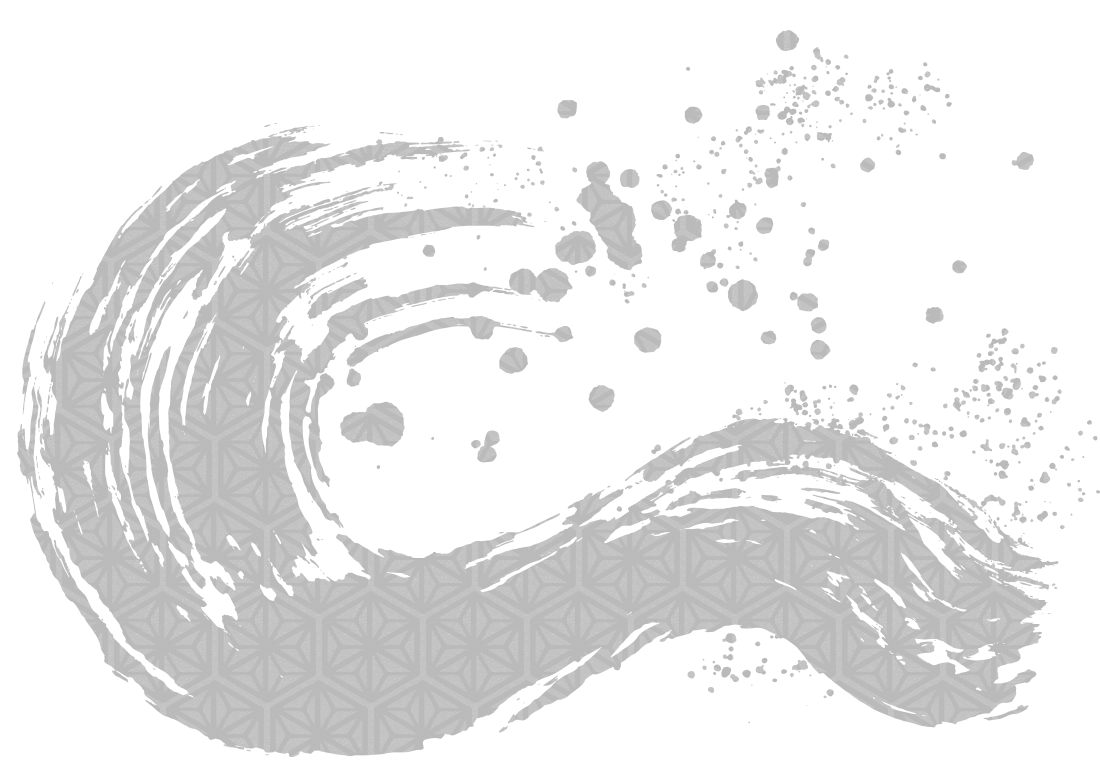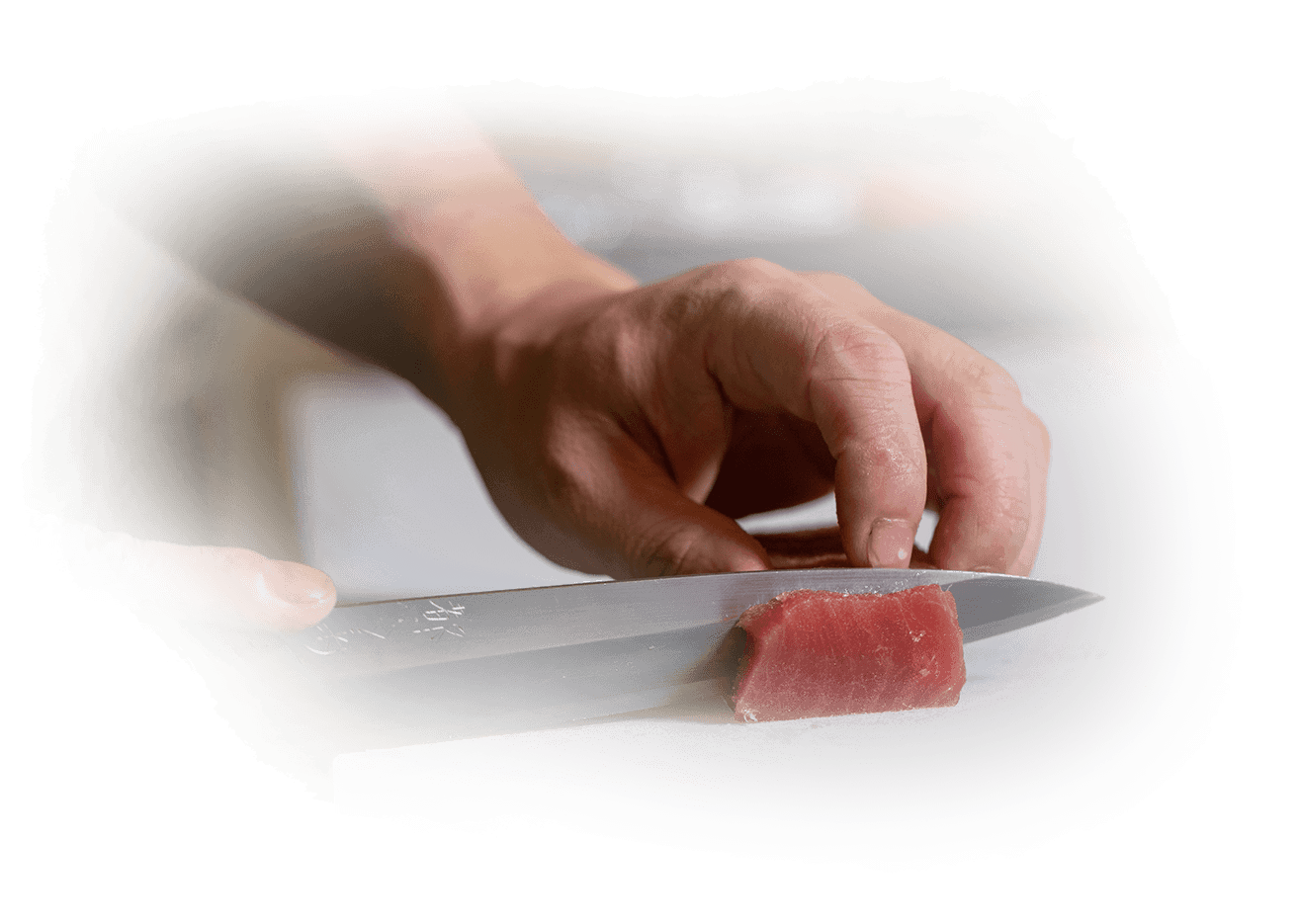 Enjoy
sake and Japanese food
at a remodeled sake brewery
Fushimi ward in Kyoto is renowned for being one of the leading sake brewing areas in Japan. If you are looking for a place to eat when visiting this popular sightseeing area, look no further than Kyoto Kitchen Tsuki no Kurabito.
Tsuki no Kurabito is housed in a building originally built in 1913 as a brewery for the Gekkeikan Sake Company, which has since been converted into an izakaya.
With high beamed ceilings, the interior of the restaurant has a warm atmosphere and exudes Japanese elegance.
When on vacation in Kyoto, we hope you will come to our stylish restaurant and sample some fine Japanese cuisine together with some of Gekkeikan's seasonal sake.
Whether you come for lunch or dinner, we have plenty of dishes available to match perfectly with sake, such as our famous hot pot made with Dai Ginjo sake, or our homemade tofu.
The restaurant can easily be reached from any of the area's major tourist attractions, such as Fushimi Inari Shrine, Gekkeikan Ōkura Memorial Hall, or Teradaya.
We can accommodate up to 180 people, so if you are looking for a dining venue for a tour group, please don't hesitate to contact us. *All displayed prices shown include tax.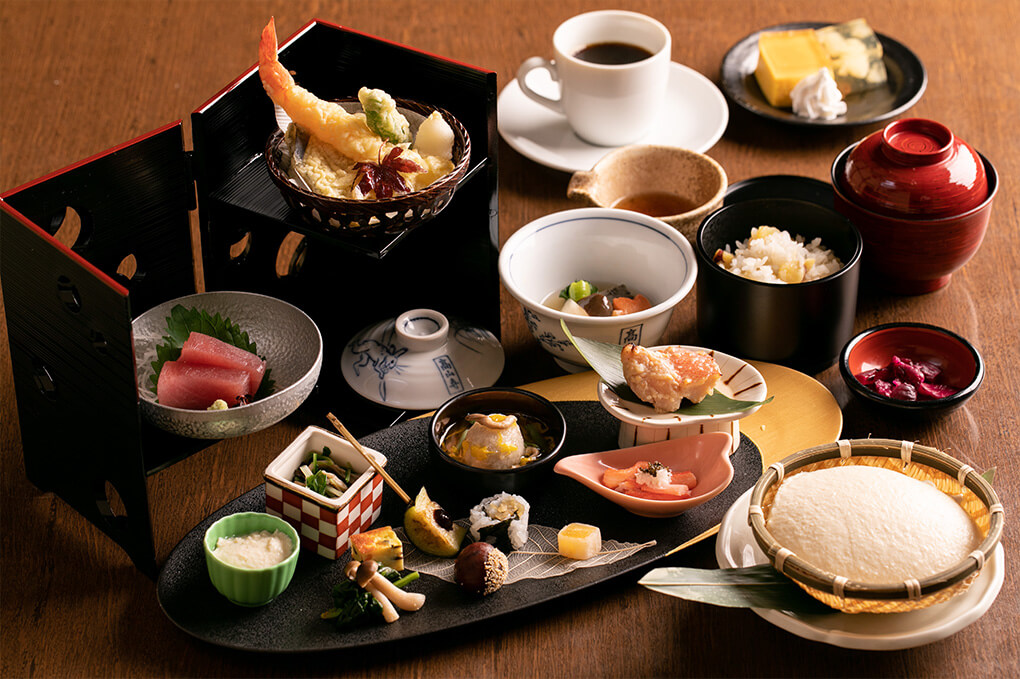 Specialty
Sashimi
Appetizers

Chestnut tofu
Wrapped ginkgo nut
Kyoto pickled vegetable sushi
Red rockfish grilled with sweet Kyoto-style miso
Roll made with thinly sliced persimmon
Mizuna greens and oyster mushrooms stewed in bonito-flavored soy sauce
Candied chestnut skin
Spinach and shimeji mushrooms with plum dressing
Baked aubergine coated with miso
Crab and yam drizzled with Tosa vinegar
Taro steamed bun, edible chrysanthemum, and mushrooms covered in a thick sauce
Stewed assortment

Small turnip
Black sesame wheat gluten
Shimeji mushrooms
Wakegi spring onion bundle
Fried dishes

Seasonal tempura
(shrimp, goby, sweet potato, maple leaf, padron pepper)
Rice dishes

Seasonal mixed rice
Red miso soup
Pickled vegetables
Drinks

Tea or coffee
Two kinds of homemade sweet drinks
〔One seasonal dish included〕 2,400yen
Wagyu beef and Tanba shimeji mushrooms
grilled in a magnolia leaf with miso and spring onions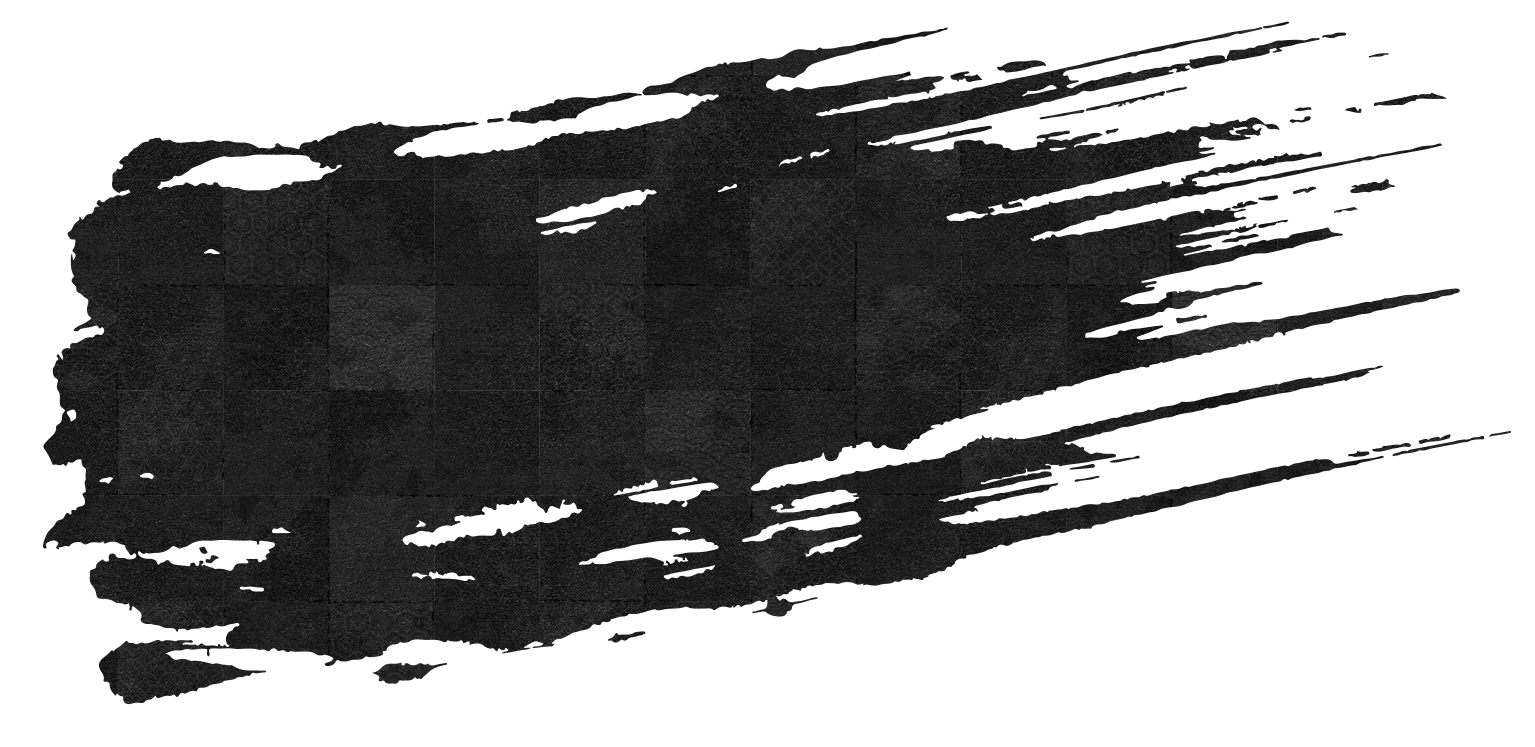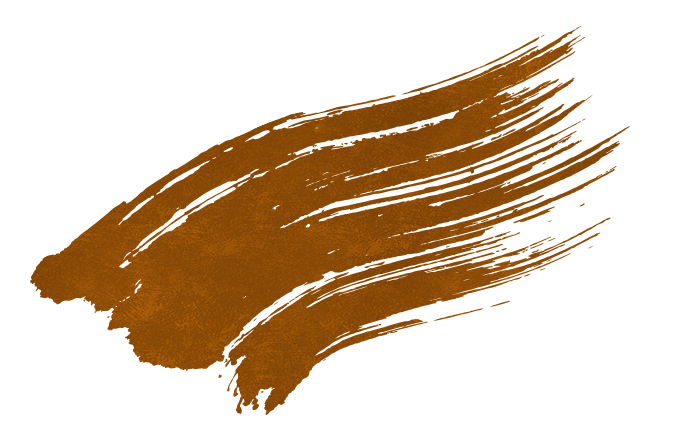 - Specialty -

hot pot made with Dai Ginjo sake
When you visit our restaurant, we recommend you try our famous hot pot made with Dai Ginjo sake.
It is an special dish exclusive to Tsuki no Kurabito with our full selection of sakes made by Gekkeikan.
It took three years to perfect the recipe,
which uses a whole bottle of the finest Dai Ginjo sake, but the resulting broth is truly sublime.
Enjoy it with your choice of three luxury ingredients, such as local pedigree chicken or seafood.
This dish is served all year round, so please come and enjoy it in any season.
MENU
*All displayed prices shown include tax.
Popular
combination platter

6,490

yen
Local pedigree
chicken

4,290

yen
Seafood


(3 days' notice required)

8,690

yen


*All displayed prices shown include tax.
Fresh handmade
tofu
For 1 person 530yen
For 2-3 people 970yen
We make our special handmade tofu fresh every day in-store.
Using only "Fukuyutaka" soy beans grown in Kyushu, the resulting tofu is extremely flavorful.
The rich, assertive flavor is a perfect match for sake.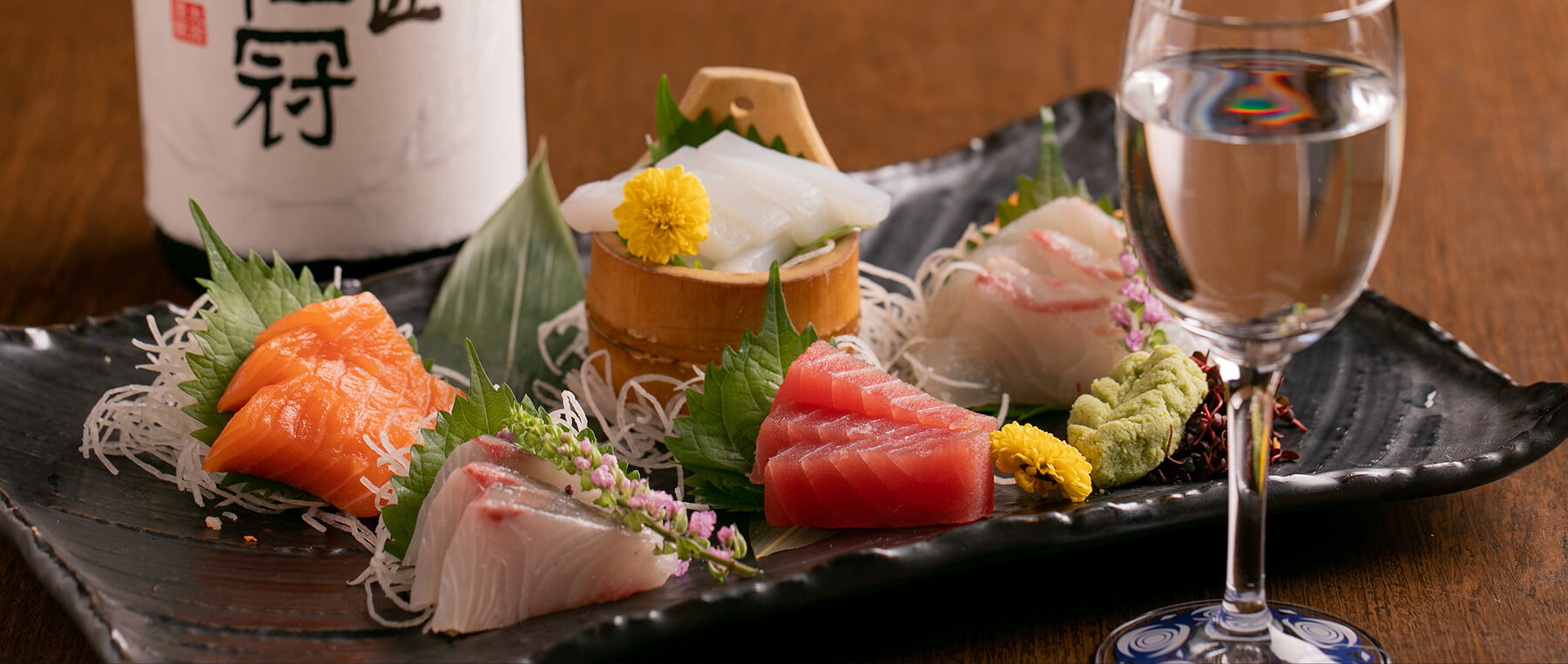 1,900yen
Assortment of five kinds of
sashimi
The assortment of five kinds of sashimi is a perfect accompaniment
to a glass of sake, and is the best way to sample the best of the season.
Junmai Ginjo sake goes best with the fresh sashimi.
The captivating aromas of the sake distinctly bring out the delicate flavors of the fish.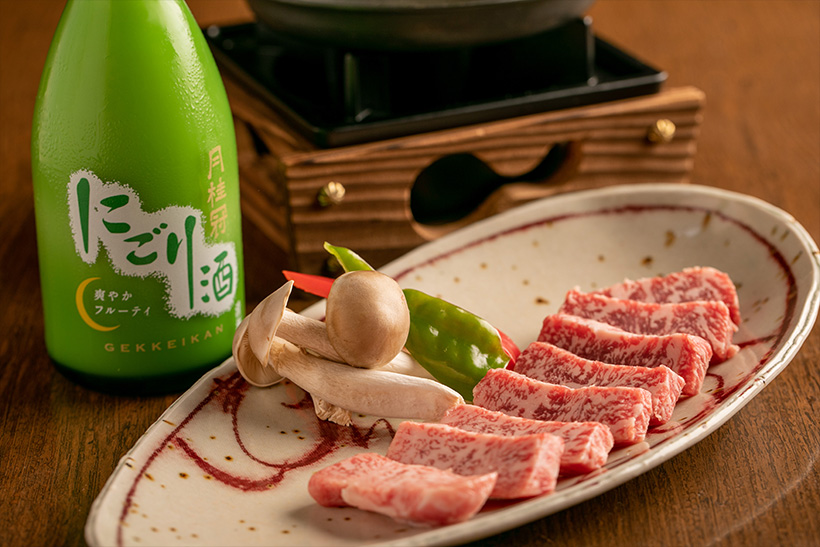 J

apanese
Black wagyu beef
grilled on an iron griddle

2,180yen
Enjoy a little luxury with this dish of Japanese Black wagyu beef grilled on an iron griddle.
Customers cook this dish themselves, so they can achieve the perfect steak to their liking.
Try pairing the rich umami flavor of the meat with a robust glass of unfiltered sake.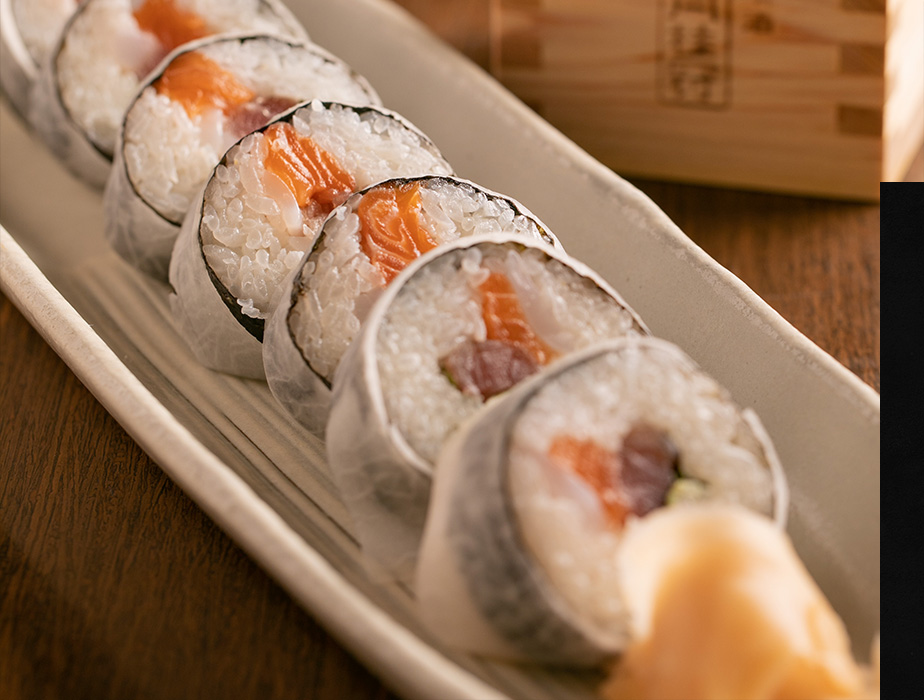 K

urabito rolls
This rolls of
makizushi (8 pieces)

1,630

yen
Half portion

860

yen
Decadent sushi rolls made with seasonal seafood.
The perfect way to finish off an evening after fully enjoying sake.
We recommend you enjoy it with a glass of "Horin" Junmai Dai Ginjo sake; its smooth, floral flavor perfectly complements the sushi.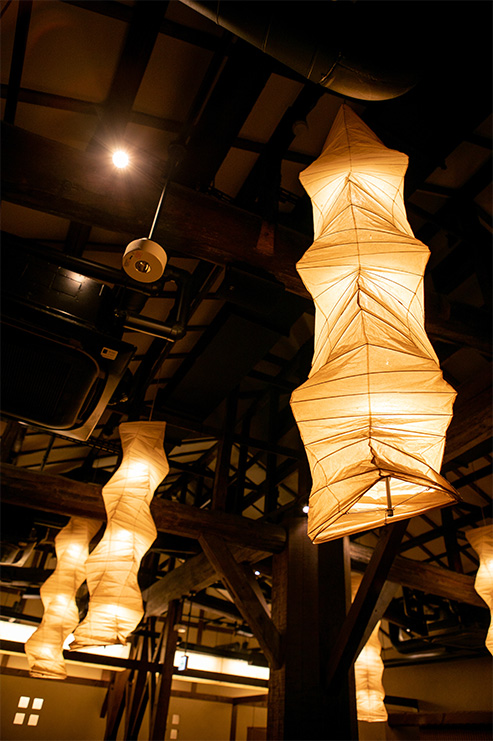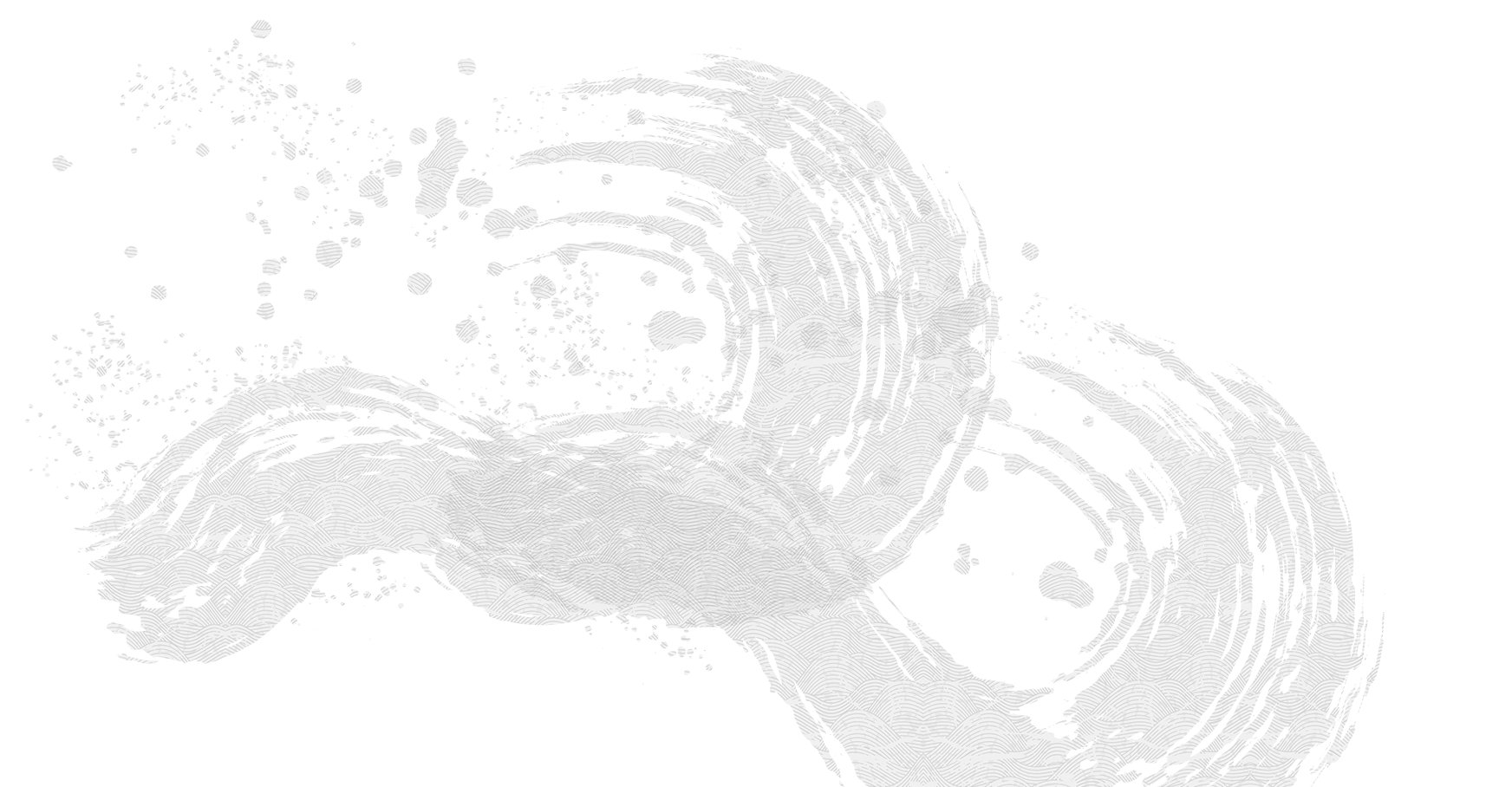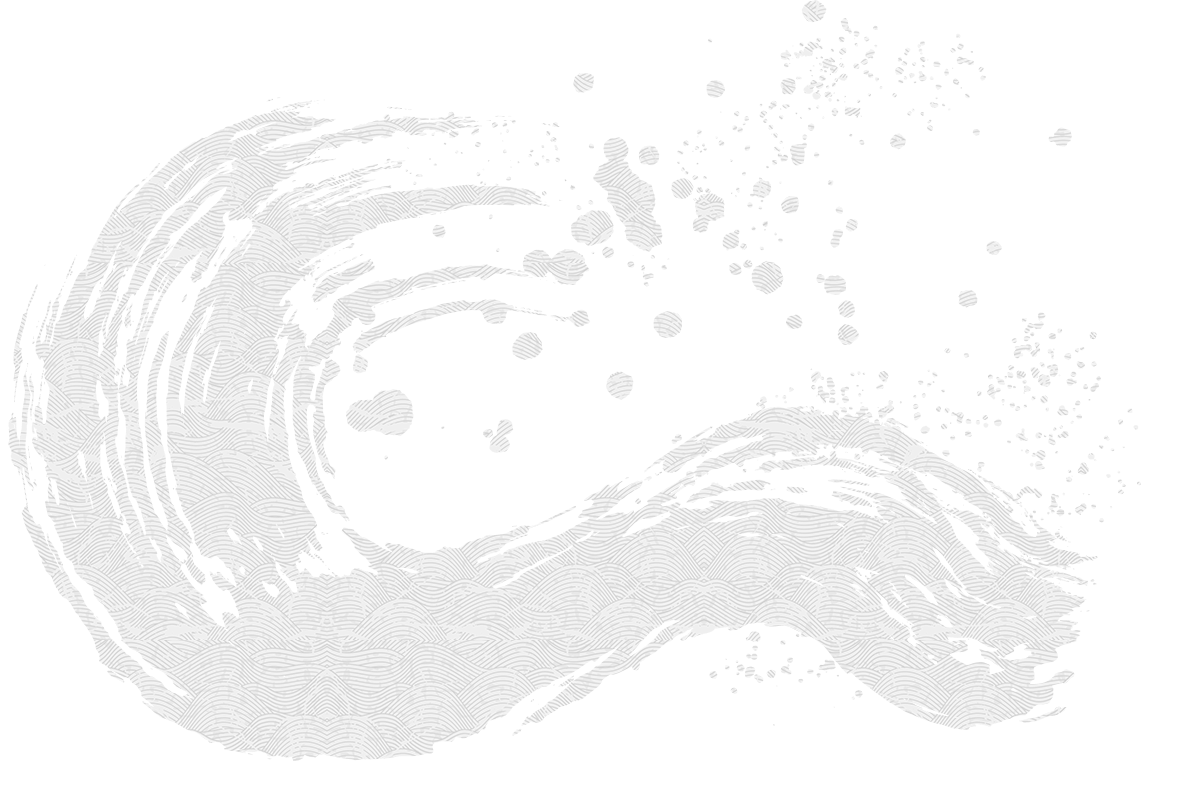 Tell the staff that you've looked at the website for a smooth experience.
Restaurant name

Kyoto Kitchen Tsuki no Kurabito
Address

185-1 Kami-Aburakake-cho, Fushimi-ku, Kyoto City, Kyoto, 612-8047
Getting here

A 6-minute walk from Fushimi-Momoyama Station on the Keihan Main Line
A 9-minute walk from Momoyama-Goryo-Mae Station on the Kintetsu Kyoto Line
Opening hours

Lunch:
Mon-Fri: 11:00-15:00 (last orders: 14:30)
Dinner:
Mon-Fri: 17:00-22:00 (last orders: 21:30)
Weekends and public holidays: 16:00-22:00 (last orders: 21:30)
Closures

New Year's Eve and New Year's Day
*Opening hours change around the new year period, so please check with the restaurant.
Credit cards

Accepted (JCB, American Express, Visa, Diners, MasterCard)
Capacity

180
Private booking

Possible for parties of 80 to 180 people
Parking

5 exclusive spaces in front of the restaurant
An additional 8 shared spaces available

Printing instructions can be found here >>